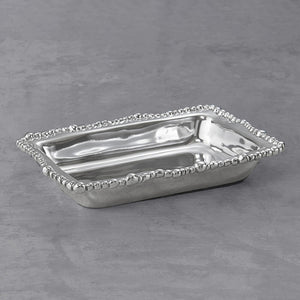 A great NOT JUST FOR NAPKINS box in guest towel size with ORGANIC PEARL styling. 
Use this for serving dips, candies, nuts, or for holding your jewelry, hair clips, or perfume bottles ... or for guest towels! 
Polished both inside and out for a beautifully finished look.
Made of an FDA safe, easy-care, oven and freezer friendly aluminum alloy.