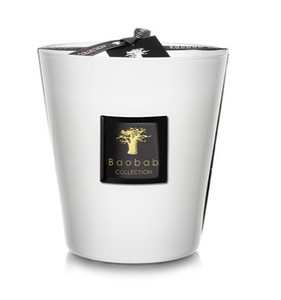 The Pierre de Lune scented candle comes in an immaculately opaque hand-blown glass. The flame appears through the glass as it transcends the object's magic. This candle, inspired by the famous iridescent stone from which it draws its name, will take you to a delicate realm as it releases waves of a light and refined perfume.
Through subtle associations of mint and verbena, Pierre de Lune's floral scent is a portal into a peaceful and dreamlike world.
Always burn your candle until the whole surface becomes liquid. This step may take a long time, especially during the first burning. When the entire top of the wax is liquid, do not burn it longer than one hour. The top layer of liquid wax should never exceed one centimeter in height. Never burn your candle more than the maximum burning time indicated in the candle's instructions. Never burn it down totally and systematically leave one centimeter at the bottom.